HMK was one of my first regular customers apart from deSERVICEGARAGE. I've been doing a lot of invitations and a logo and even a Ex-Libris stamp (all will be shown here one my site in the coming weeks). I've always enjoyed working with Jantine Wijnja and Daniel Dennis de Wit. They've been directors of HMK from 2008 till 2010 and during this time I was part of the team as well.
Everything has to come to an end and nowadays HMK is run by new people and new ideas. Jantine and Dennis decided it was time for an overview of their years and so they contacted me to design their reunion-book.
Jantine edited the book together with me last year and we asked all artists involved to send us A4's with new work for the book.
Meanwhile I got a nice sponsor deal with
robstolk
my favorite offset printer. They sponsored 10! different pantonecolors and so I could make my dream book... a book that almost only exists of bright vibrant contrasting colors!
I can die now.
The book is for sale for 20 euros at the HMK location and I think it will be distributed to some bookstores as well. Contact HMK if you're interested.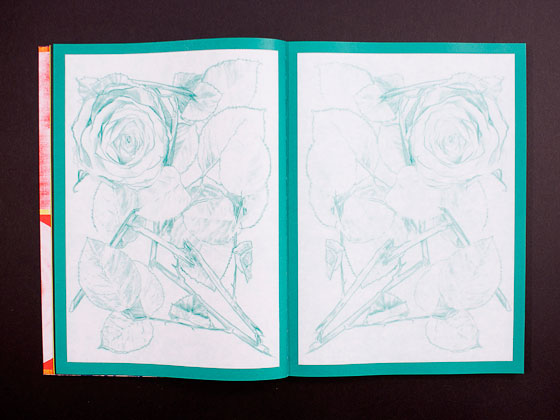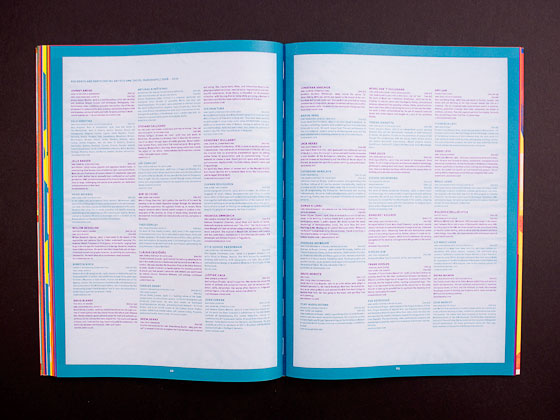 ---
All Work